New Surf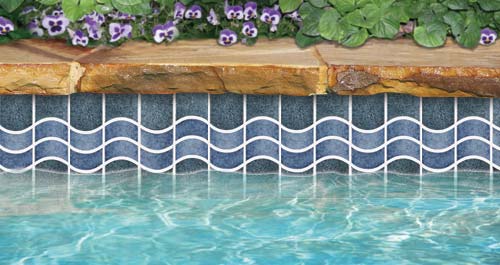 Roll your mouse over the swatches below to see a "virtual preview" of this tile in a pool setting.
NS201, STONE BLUE

NS220, ELECTRIC BLUE

NS228 TEAL

NS240, NAVY BLUE

NS280, STONE GREEN / IVORY

NS233, MARINE
A lively and energetic pattern tile, the New Surf Series can add a spash of color to any pool / spa decor. With it's classic wave pattern surrounded by a subtle floral pattern, this tile offers both glossy gem colors and dusty earth tones.
Request A Sample
"*" indicates required fields