Marbelized 3X3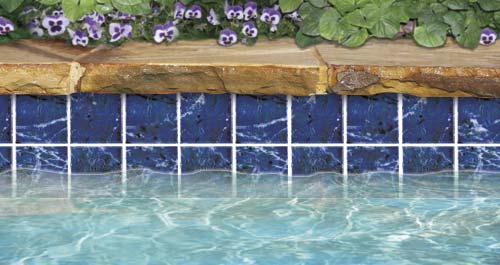 Roll your mouse over the swatches below to see a "virtual preview" of this tile in a pool setting.
MAR3301, COBALT

MAR3303, TEAL

MAR3309, OLD WORLD BLUE

MAR6601, COBALT

MAR6603, TEAL

MAR6609, OLD WORLD BLUE
The Marbleized line features deep, richly colored textures and a glossy, smooth finish. With both 3X3 and 6X6 coordinated tiles, this line is as versatile as it is beautiful.
Request A Sample
"*" indicates required fields