Florence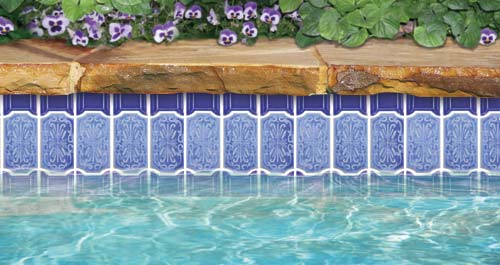 Roll your mouse over the swatches below to see a "virtual preview" of this tile in a pool setting.
FLO1001, BLUEBERRY

FLO1003, BLUE-GREEN

FLO1004, STONE COMBO

FLO1006, MEDITERRANEAN STONE
The Florence Series captures classic European architectural lines, and contains inspired embossed motifs within its timeless pattern. A jewel toned tile with complimentary stone colors, this classic beauty is a sure hit, and can beautify any backyard entertainment environment.
Request A Sample
"*" indicates required fields